Kenya Railway Golf Club is one of the best you will find in Nairobi
Kenya Railway Golf Club, as it is today known, is situated in the Central Business District of Nairobi, between Uhuru Highway and Lower Hill Road, with its entrance off Haile Selassie Avenue. It is a remarkable nine hole par 72 course boasting lush greens, "tight" fairways, beautiful mature trees, a clubhouse, changing rooms and cabro carpark in Nairobi's green-belt.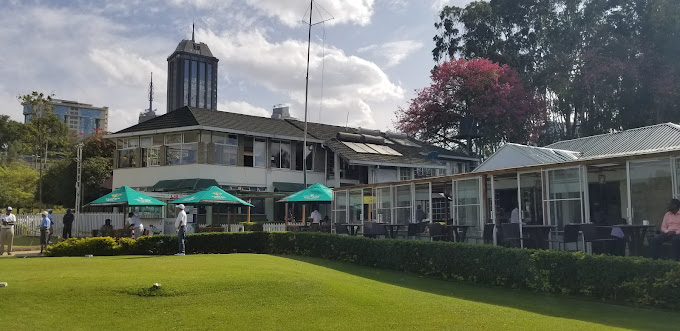 We are proud of our Club's comfortable and friendly atmosphere, fine golf course and curling facility, and extend a warm welcome to prospective members and guests to the club from the local community and well beyond. Our club is a home away from home for many of our members and it has been the premier social and recreational facility serving Brockville since 1923
This club of about 500 members helps oxygenate and add colour to the Business District's concrete jungle, and has the distinction of being one of the only golf courses in the world – if not the only one – that has a fully functioning railway line traversing the course, over which golfers must strike their golf balls during a round.